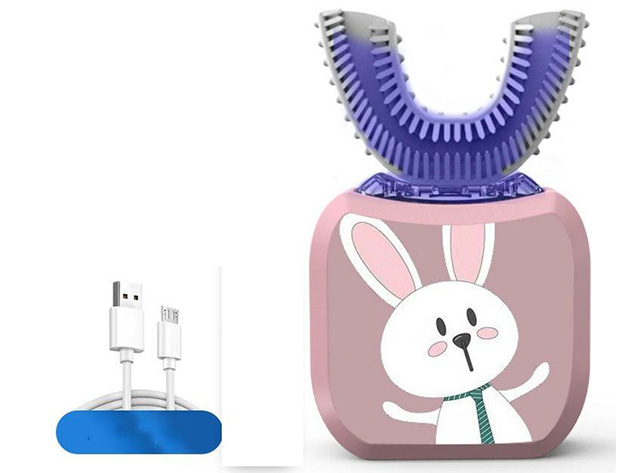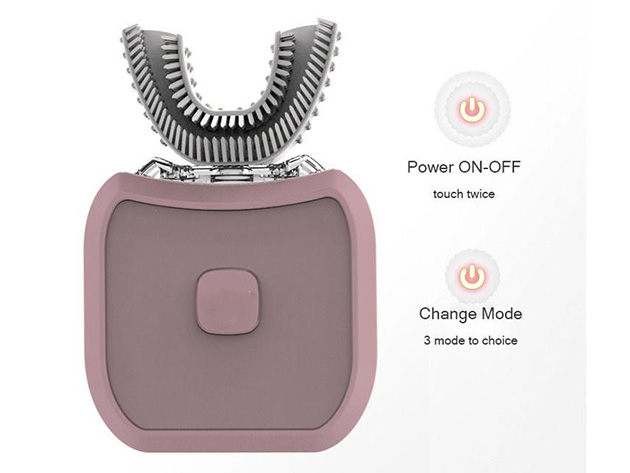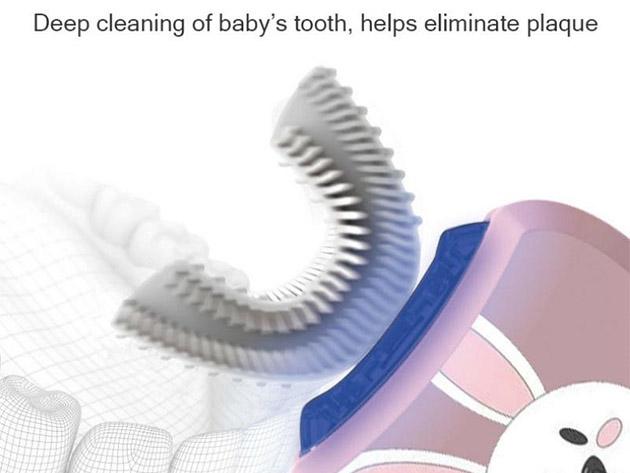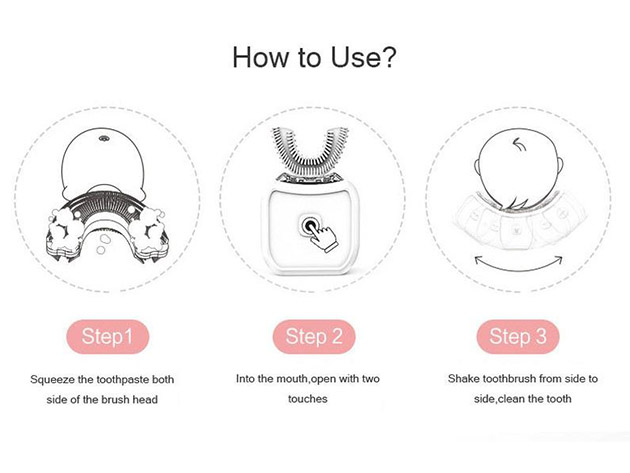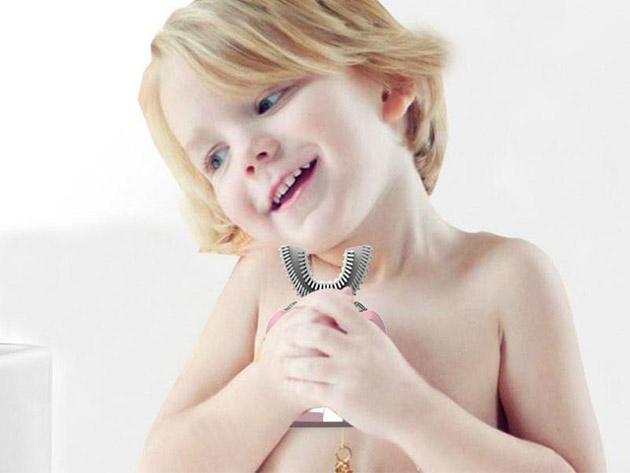 Cartoon Pattern Smart 360 Sonic Toothbrush for Children (Pink)
by Ineedmeone
Make Brushing Fun for Your Kids with This Colorful U-Shaped Toothbrush's Short Brushing Time & Cartoon Pattern
Description
Heads Up! This product has an extended delivery window (see details below). We promise it's worth the wait and thank you for your patience!
If you are having a hard time making your kids brush their teeth, that won't be the case anymore with this Smart 360 Automatic Sonic Electric Children Toothbrush. This toothbrush's cartoon patterns look cute, which your children will certainly love. It adopts an omnidirectional waterproof seal design IPX7 and is convenient, durable, and clean. The u-shape brush head design makes it easier to brush your kid's teeth. This toothbrush can be a good prevention of gingival atrophy, promote the circulation of the periodontal blood, reduce the occurrence of periodontal disease.


Kid-friendly. Features U-shaped design with cartoon patterns
IPX7 omnidirectional waterproof seal design. For safe use in the bathroom
Food-grade silicone material. Ensures safe, antibacterial brushing
360° brushing. Gives the mouth a quick & comfortable experience
All-around. Prevents gingival atrophy, promotes the circulation of periodontal blood & more
Rechargeable. Fast charging in less than 90 minutes
1-week battery. One full charge lasts for the whole week, making it energy-saving & environmentally-friendly
For kids 3 to 14 years old
How to Use
After a full charge, install a U-shaped brush head
Shake the liquid toothpaste out of the foam and evenly apply it to the U-shaped brush head.
Put the brush head into your mouth, relax the bite U-shaped brush head, and select the right frequency mode.
Easily touch your teeth, and shake your brush back and forth with your hands at the same time, then brush your tooth cleaner.
After brushing your teeth, use a wet cloth to clean up the water and stagnation of the fuselage, and try to avoid soaking in water.
Please read the instruction carefully.
Specs
Specs
Color: pink
Materials: silicon, ABS
Dimensions: 5.79" x 3.15" x 2.35"
Shape: U-type
Angle: 360°
Charge: USB
Charging time: 10 minutes
Usage time: about 15 days
3 modes

Mode 1: 8,000 times/min - suitable for children under 3 years old
Mode 2: 15,000 times/min -massage mode, promote oral health
Mode 3: 31,000 times/min -suitable for children over 3 years old

Waterproof rating: IPX7
Omni-directional
Automatic memory function
For kids 3 to 14 years old
Includes
1x Cartoon Pattern Smart 360 Sonic Toothbrush for Children (Pink)
1x USB Cable
1x User Manual
Shipping
Ships to Contiguous US
Expected Delivery: Jun 16 - Jul 3