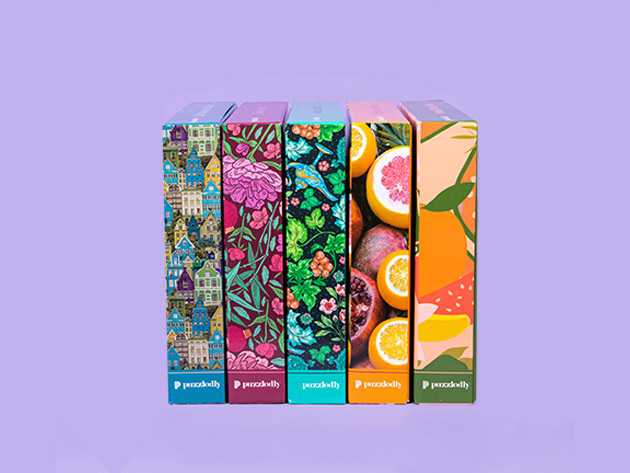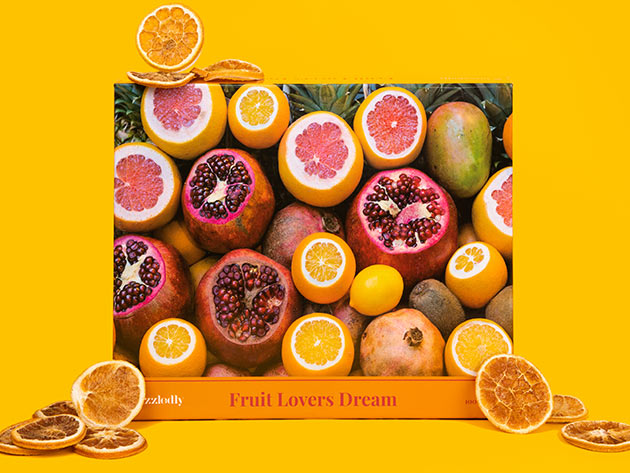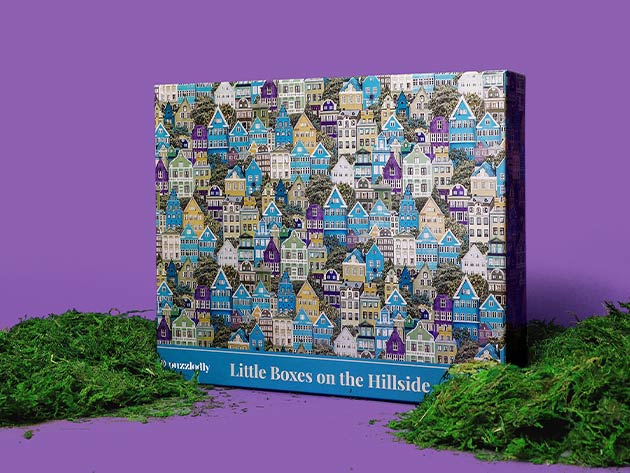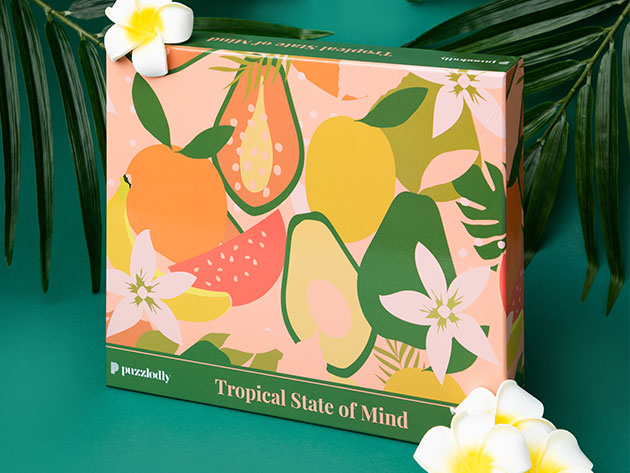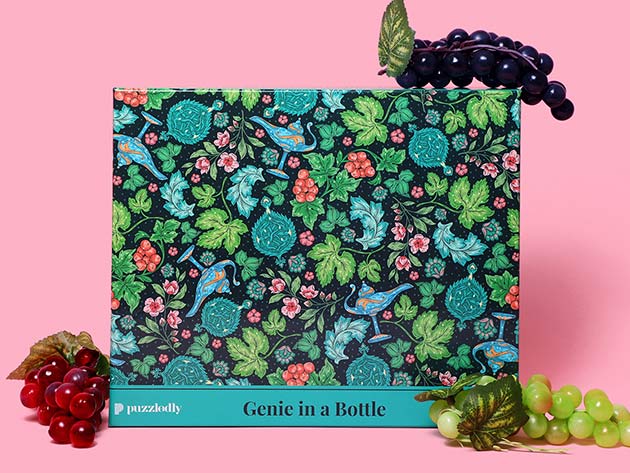 Puzzledly 1,000-Piece Collection: 5 Jigsaw Puzzles
by Puzzledly
Challenge Your Mind & Be in Awe as You Complete All of These 5 Stunning, Colorful Jigsaw Puzzles
Description
Puzzles from Puzzledly will challenge your mind while appealing to your eyes. This collection gives you 5 of Puzzledly's 1,000-Piece Puzzles. Enjoy the repeating patterns of trendy neighborhood design, colorful fruits, floral and leaves, and stunning Chinese lanterns.

Enjoy the glossy, sturdy feel of each piece in your hand as you assemble this beauty while looking forward to the sense of accomplishment you will achieve once your creation is complete.
Five 1,000-piece Puzzledly jigsaw puzzles
High gloss, perfectly locking vibrant pieces & packaging
A bonus poster of the puzzle image is included with every Puzzledly jigsaw puzzle for help in solving. Hang it up for reference while you work on your puzzle
Featuring a finished size of 29" x 20"
100% recycled material on all puzzles & boxes
Puzzles
Little Boxes on the Hillside
Fruit Lover's Dream
Genie in a Bottle
Tropical State of Mind
Chinese Lanterns
$1 donated to Hilarity for Charity with the purchase of each puzzle. HFC is a nonprofit movement, led by Seth Rogen and Lauren Miller Rogen, whose mission is to care for families facing this disease, educate young people about living a brain-healthy life, and activate the next generation of Alzheimer's advocates. Learn more here.
Specs
Specs
Color: multi
Finish: glossy
Materials: 100% recycled cardboard
Dimensions (each puzzle): 20"H x 29"L x 0.1"W
Weight: 8oz
Number of pieces: 1,000 each
Includes
Little Boxes on the Hillside (1,000-Piece Jigsaw Puzzle + Poster)
Fruit Lover's Dream (1,000-Piece Jigsaw Puzzle + Poster)
Genie in a Bottle (1,000-Piece Jigsaw Puzzle + Poster)
Tropical State of Mind (1,000-Piece Jigsaw Puzzle + Poster)
Chinese Lanterns (1,000-Piece Jigsaw Puzzle + Poster)
Shipping
Ships Internationally
Free US Shipping
Expected Delivery: Oct 9 - Oct 13
Expected International Delivery: Oct 14 - Nov 1